The Surrounding Area
The Surrounding Area
Make the most of your stay in our hotel near Joigny, and discover all that the beautiful department of Yonne has to offer!
With its timber framed houses, Joigny is a small yet beautiful and picturesque little town, set alongside the river Yonne. Surrounded by forests and vineyards, it belongs to the national network for Towns and Lands of Art and History (Réseau National des Villes et Pays d'Art et d'Histoire).
For more information on the town of Joigny, head over the official website for the Joigny town hall, or Tourist Office.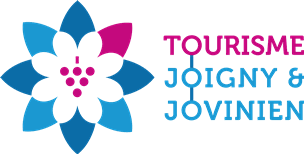 Here are our suggestions of things to see or do in the local area:
This pleasant city, once again located on the banks of the river, is the capital of the Department of Yonne. Originally a Gallo-Roman town, like many regions in Burgandy, it prospered from its production and transportation of wine by boat. In 1995 it was named Town of Art and History.
We suggest visiting:
Cathedral of St. Étienne (11th-16th centuries)
Abbey of Saint-Germain, (9th-17th centuries)

The Old Town & Clock tower

The Church of St. Pierre en Vallée (17th-18th centuries)
Church of St. Eusèbe, (7th century. The nave was rebuilt in the 13th century, while the tower is in Romanesque style.)
Le Muséum - Museum of Natural History